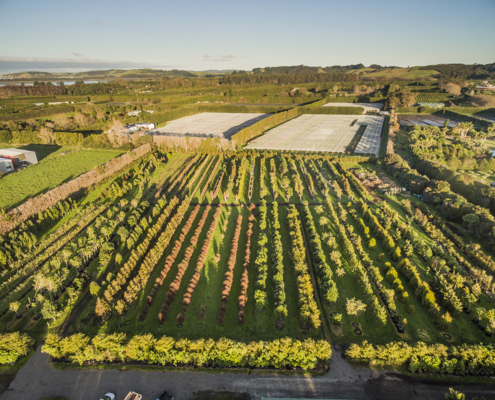 Achieve an instant established aspect and create a beautiful purchase prospect
The job isn't done until it looks great, the mud is hidden, and the plantings are in place to make your spec home or development truly finished and part of the existing landscape.
At takana BIG native trees, we are specialists in the planting and growing of large native trees and we know which species will give you the look or qualities (fast growth, shelter, screen, wet ground, etc) you specifically want.
takana BIG native trees offers:
Quick native tree planting solutions from specialists
Planting specifications advice
Professional advice on suitability of location for specific plantings
Advice on suitable species for your location and requirements
Over 80 native tree species to choose from at BIG TREE stage
Delivery to your site
Guaranteed to grow
BIG TREES from 25L bags right through to 180L, or field-grown
We are more than tree sellers. We are experienced native tree specialists who can advise you on the practicality of your choice of trees for plantings around spec homes and in developments. Some of our native trees do better on well-drained soils and others are perfectly happy with wet feet. Others need a spot of shade, and some need good sun. Some produce masses of flowers, and some have incredible fragrances, or fruit in bright colour.
Where you need fast growth to achieve a purpose such as screening or shelter, we can advise you on the options, and on some of the stunning alternative species which tend to be overlooked because they're not very well-known.
We keep a good selection of stock of all our native trees including many large ones which we field-grow. Our trees are all at BIG TREE stage, giving your project an instant established aspect, and creating a beautiful lush prospect for purchasers.
Experienced advice is on hand – contact Don or the team at takana today.